Hello November!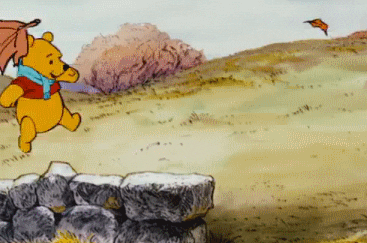 Setting monthly intentions has quickly become one of my favorite mindfulness practices. It's a way to set goals for myself and a way to remind myself of the mindset I want to live in. I've started placing my intentions on my dresser so that I have to look at them every single day. This way, I'm not just writing the intentions to write them – I'm writing them so that I can really live them out.
With that said, here are my intentions for this month:
Start each day by asking for grace


For the past week or so, I have made it a point to start each day by asking God to pour out his grace on me so that I can face the day ahead of me and whatever it will bring along with it – good or bad. And I have noticed a difference in my mindset throughout those days. Sometimes I have to remind myself to do this – I like to compare myself to an athlete in training – training myself to pray consistently in the morning. Someone said something to me recently that really struck me – she said we can compare ourselves to cars and grace being our fuel. We can't ask for grace once and expect it to last. We have to refuel, and ask for grace each day. So, I try to start my days by filling up on grace to get myself through the day. If praying isn't your cup of tea, maybe you start your day by meditating for five minutes, or writing down your intentions for that day, or taking five deep breathes and silently tell yourself "I got this. I will conquer today. I will be patient through any obstacle that comes my way today, because I am strong enough to overcome anything."
Write three letters to people in my life (and continue this each month here after)
One of my hobbies is creating handmade cards. I like the creative aspect of it and I like giving them to people and seeing their reactions. I like putting a smile on people's faces whether it's for their birthday, a holiday, a celebration or just because they're super awesome and deserve a little extra love that day. Also, a lot of my family & friends don't live in the same city as me. So, I'm going to use this hobby to fuel my creative tank and also to keep in better touch with the people I love and care about.
Continue networking and saying yes to new opportunities
In the past few months I have tried to put myself out there in a number of ways – I attended a BlogHer conference in NYC by myself where I knew zero people; I have attended events that people I don't know very well have invited me to, where I knew I would know only that one person there; I've reached out to different chronic illness support groups as well as other advocates and influencers. I love meeting new people and learning their stories. I love sharing knowledge with and gaining knowledge from knew people. Everyone has something to teach us, so why not ask? I've also learned that I have had some of my best times at events and things that I wasn't originally looking forward to that much or that I was really nervous to go to. Put yourself outside of your comfort zone. Do something new. Explore a new city. Try a new hobby. Say hi to that stranger sitting next to you. You never know where it could take you.
End each day with a grateful heart
This is the season of giving thanks – but that doesn't mean we should only be giving thanks during this one month. A couple of months ago, I created a new habit that I know I'm going to stick with. Each night before bed, I write down the things I am especially grateful for that day and I then write down ways in which I can improve (physically, emotionally and spiritually) the next day. It's such an eye-opening way to see that we have so much to be thankful for. There are so many people who care about you. There is joy in the little things. And there is always room for improvement.
Have you set any intentions for November? What are you most grateful for right now? How do you wish to improve in the next month?